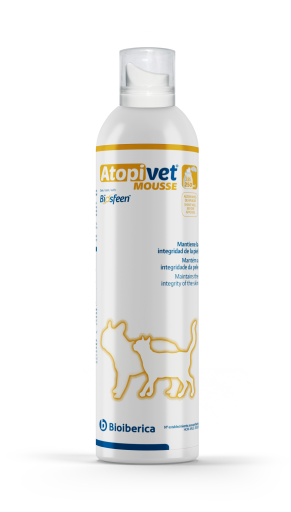 Reviews of Bioiberica Atopivet Mousse to Maintain Skin Integrity
my dog's scratching problem every time we went outside has changed since we got the product.
the vet recommended it to us and it was a great discovery.
Très facile à appliquer,Pour nous, elle est devenue une partie essentielle de notre vie.
Tengo un bulldog ingles i es muy sensible de la piel compramos este producto y es una maravilla
die Wahrheit ist, dass wir diese guten Ergebnisse von dem Produkt nicht erwartet haben, es hat unserem Hund sehr geholfen
die Wahrheit ist, dass wir diese guten Ergebnisse von dem Produkt nicht erwartet haben, es hat unserem Hund sehr geholfen
Desde que hemos probado este producto en nuestra mascota se rasca mucho menos
Nos lo recomendó el veterinario porque nuestro perro se solía hacer heridas con costras y desde que tenemos este producto a cambiado muchísimo