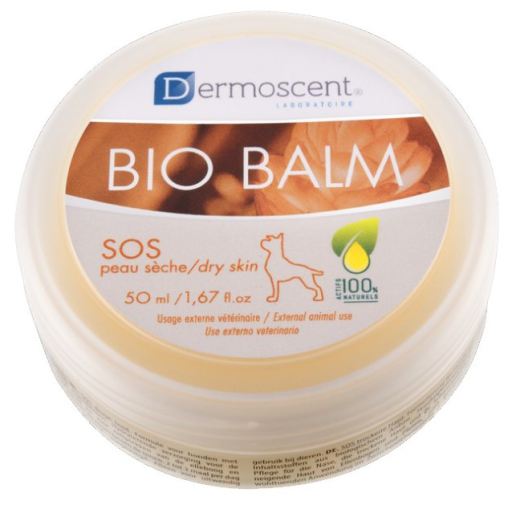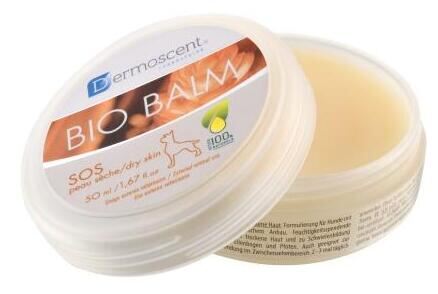 Reviews of Dermoscent Bio Balm Repair Balm for Pads and Truffle
o meu co adora que lhe massagem as patinhas com este blsamo, e elas parecem menos speras.
Ainda s utilizei uma vez, por isso no sei como ser o efeito a longo prazo. Cheiro e textura incrveis. bem pequenino, mas corresponde quantidade descrita na pgina (eu que no tinha perceo).
desde el primer día ha dejado las almohadillas suaves y sin grietas, 100% recomendado
Todos los problemas que tenía en las patitas se le acabaron
Lo utilizo para las coderas del perro y funciona de maravilla. Un gran cambio en muy poco tiempo.
reparación rápida de sequedad nasal
Hidrata muito bem as patinhas com tendência a "descascar".
Se nota que es un producto natural. No se que ingredientes lleva pero cuando se lo doy a mi perra se relaja y hasta se duerme.
Cumple su funcin. Opinando desde la ignorancia, podra verse si puede hacerse algo con el olor. Es algo fuerte para los perros.
Funciona muy bien yo la uso para las almohadillas
Lo recomiendo para grietas y sequedad
Lo he comprado sobre todo para los roces de los codos, los callos por apoyo, voy notando mejorias, estoy contenta.
Este producto fabuloso para las almohadillas dañadas. Las regenera en poco tiempo. No he encontrado un producto ni parecido.
Es perfecto. Había probado otras marcas antes pero ninguna de las anteriores me convencía. Bien porque eran complicadas de untar (no es fácil sujetar al perrito con una mano, la patita con la otra y ala vez untar las cremas), bien porque eran demasiado aceitosas. Esta me ha sorprendido gratamente. Es muy fácil de aplicar; el formato es muy cómodo. Y para mi pequeña yorkshire puedo aplicarselo con los dedos o directamente poniendo sus patitas sobre el bálsamo y las almohadillitas quedan perfectas para su masajito de buenas noches ;) Además de la comodidad, debo valorar también la calidad del producto; hidrata muy bien, deja sus almohadillas muy suavitas.
Ottimo! Lo consiglio, lascia i piedini dei miei barboncini morbidissimi, loro adorano farsi massaggiare. Lo consiglio a tutti
Consiglio il prodotto per i pastore tedesco specialmente in presenza di IGROMA (BORSITE) DEL GOMITO. L'ho usato sulla mia cucciola e continuo ad usarlo.
me encanta y encima aquí es donde más barato lo consigo, seguiré comprándolo claro. Es natural y le viene perfecto a mi pequeño gordo.
es mi 5º bote ,estoy encantada ,no lo cambio para nada ,además es completamente natural.,lo suelo recomendar a todos los que tienen perros con problemas en las almuhadillas
ottimo prodotto naturale. lo consiglio. lo uso sulle parti screpolate del mio pastore tedesco, esattamente sui cuscinetti interdigitali, è davvero molto utile, e poi è 100% naturale, ottima qualità prezzo