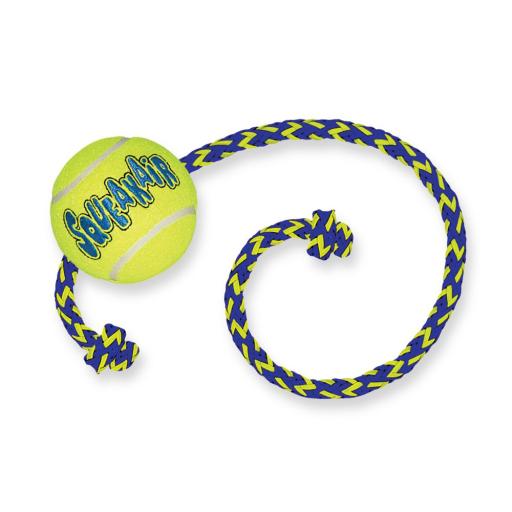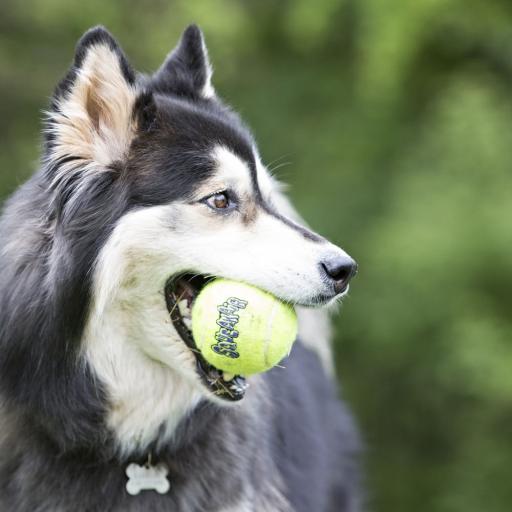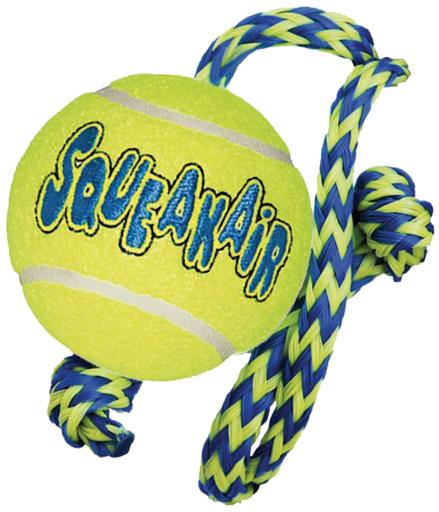 Reviews of KONG AirDog Squeakairr Tennis Ball with Rope
Minha cachorra amou esse brinquedo! O produto foi entregue antes do prazo, não fui taxada pela alfândega do Brasil. Valeu muito a pena!
Buena aunque la cuerda le dur poco jajaja
Brinquedo fácil para passar tempo com o companheiro de 4 patas.
Muy bueno para juego y adiestramiento con mis perros
No le. Ha. Hecho mucho caso
Os cães e o dono adoraram. Proporcionou momentos muito divertidos !
A mi perro le encanta, no conseguía que jugásemos al juego de tira y afloja. Como sabia que le encantaban las pelotas Kong de tenis clásicas prove a comprar esta que lleva cuerda. El resultado a sido estupendo, le encanta jugar al tira y afloja, y la pelota y la cuerda son ultraresitentes.


Carino e resistente e adatto al riporto.
Ovviamente è meglio non lasciarci giocare il cane da solo, romperebbe la corda in 2 minuti.
Mein Hund (Havaneser) hatte innerhalb von 10 Minuten die Knoten gelöst und mit dem Ball gespielt; Die Verknotung ist nicht gut und müsste verbessert werden!
Una muy buena compra. Los perros pueden jugar de diferentes formas y además la pelota emite sonido.
A mi perro le encanta ir tras la pelota, y con la cuerda es mucho más fácil lanzarla. Buen juguete.!
Me encanta esta pelota porque a mi perro le encanta, le encanta hacerla sonar, y la podemos utilizar o bien tirandola, que con la cuerda es mucho más comodo, o bien estirando (juego que tb es muy bueno) o bien el solo la muerde en plan "anti-estres".
Son las pelotas ideales para el agility. Con tal de conseguir el premio obedece absolutamnete todo y sin despiates
Mes chiennes s'eclatent avec!!!. Moi beaucoup moins car au bout d'une demie heure de lancée mon bras n'en peut plus.... Elles si!!!