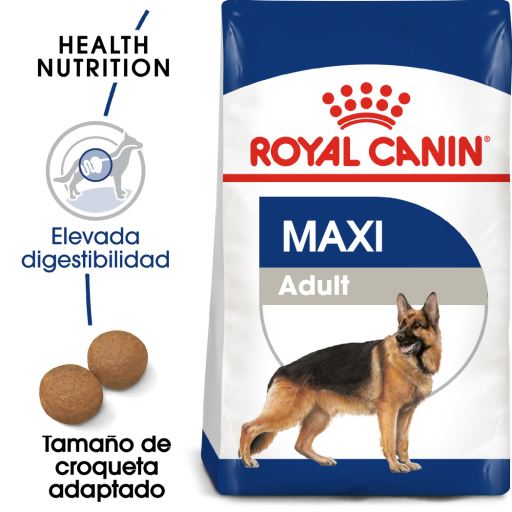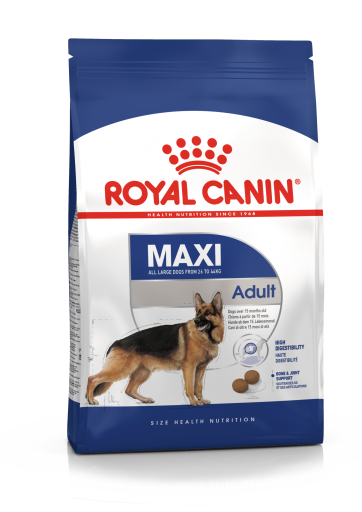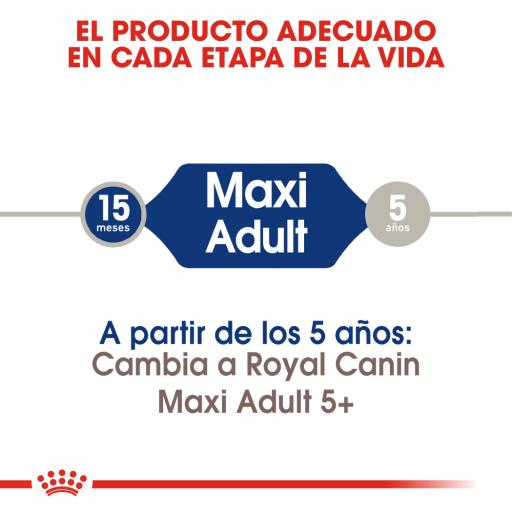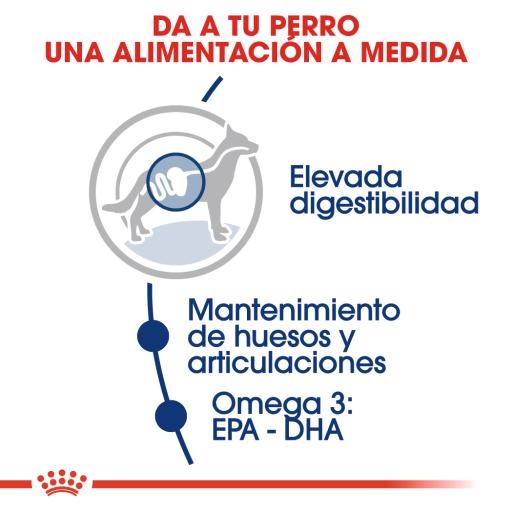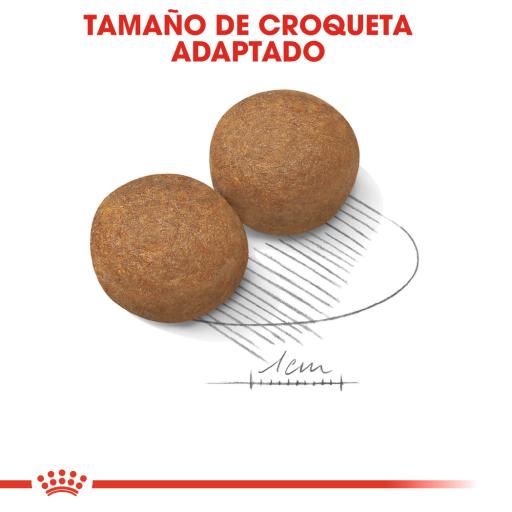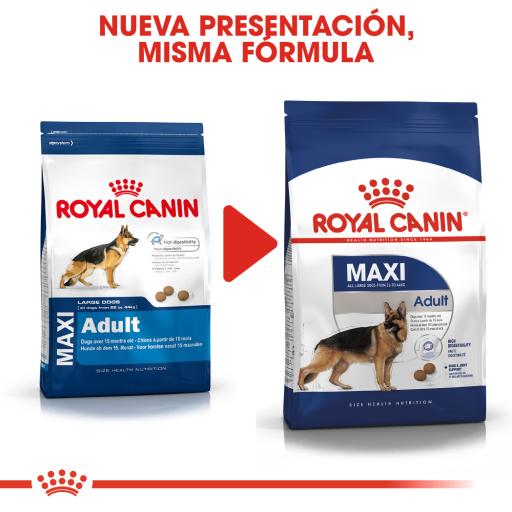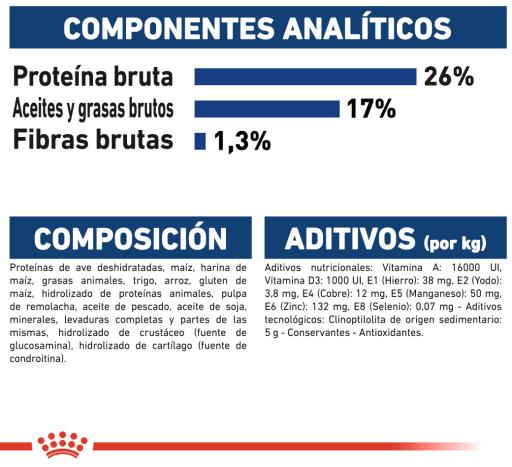 Reviews of Royal Canin Maxi Adult Large Breed Food
Most positive review
Good prices and delivered on time as promised, it was well packaged, my only comment really is they use Yodel who tracking is rubbish so trying to figure out what day it will arrival to be at home is impossible
Most critical review
Great company which always delivers on time and has great offers. Excellent pricing compared to my usual high street supplier. Would recommend to anyone. Royal Canin product great as usual.
Good prices and delivered on time as promised, it was well packaged, my only comment really is they use Yodel who tracking is rubbish so trying to figure out what day it will arrival to be at home is impossible
Great pricing on Royal Canin, easy to order and fast delivery. Would recommend. Will be using again.
Great company which always delivers on time and has great offers. Excellent pricing compared to my usual high street supplier. Would recommend to anyone. Royal Canin product great as usual.
Everything ok, received within a week as advertised, very good pricing comparing to other leading suppliers, paypal makes the shopping even more secure
Pienso ideal para m pastor alemn
preço e qualidade excelente
Este el alimento que mi perro ha comido siempre desde cachorro por indicación de su vete. El pedido ha llegado en buenas condiciones y en el tiempo indicado
Viene bien embalado, y la bolsa es con autocierre.
tres appreci par notre chien Moka
Ração super premium ! Vale muito a pena o investimento em rações de maior qualidade.
toujours trs apprci par mon chien et 3 kg gratuits cela ne se refuse pas !!
Ma chienne est habitue ces croquettes et les supporte trs bien
He recibido el paquete tras un prudente tiempo de espera. Estoy haciendo uso del anterior saco.
Llevo usndolo aos y estoy muy contento.
s el menjar de la meva mascota
croquettes de qualit avec 3 kg offerts
Muito bom nvel de aceitao e satisfao
Muito bem, corresponde s minhas expectativas, recomendo!
O meu Ringo adora e tem uma boa aparncia com o plo brilhante
Bom produto para o preo que custa
Eu j conhecia o produto, a rao que sempre dou s minhas cadelas. Mas veio embalado, tudo ok.
Prodotto molto buono gi usato in allevamento!!!
Pratique, mais on ne sait jamais rellement tout ce qu'il y a comme ingrdient dans ces compositions...
Os meus ces gostaram imenso
A MI PERRO LE SIENTA GENIAL. NUNCA HE PODIDO CAMBIAR DE MARCA.
Produto de qualidade 5****
ottimo rapporto qualità prezzo
Estoy muy satisfecho con este pienso ya mi perra Lia de raza Pastor Alemn le encanta la comida.
Es el que nos indica el entrenador en verano
Ce produit convient parfaitement mon berger australien
Lo uso da sempre. X me il N1 Ottimo in tutto.
Excelente relao qualidade/preo.
Bien pour un berger, trs contente
correspond a mes attenres
mes chiens adores ces croquettes
Amigo de 4 patas , sempre satisfeito .
O meu co d-se muito bem com esta rao
ces croquettes conviennent trs bien mon berger allemand
produit utilis depuis 3 ans
Buena marca y buen producto, buena relacin calidad/precio.
A rao vinha igual que compro aqui
bon rapport qualit/prix, promotion intressante 15Kg achts 3 Kg offert
Excelente ração! O meu cão adora e mantém-no com o peso recomendado.
ottimo prodotto consigliato dall'allevamento non ho mai cambiato la mia Kaila contenta!!
produto de muito boa qualidade
nous avons 2 grands chiens et ils adorent ses croquettes
A nivel precio, un poco Caro, la calidad excelente
trs bien digr par mon grand chien
El precio es mejor que en otras opciones
Royal canin es buena alimentacin para mi oerro
Correspond au besoin de notre chien
délai de livraison parfait
Bjr, site trés serieux et prix imbattable
Envío muy rápido, a nuestro perro le encanta!
croquette pas trop coûteuse et de bonne qualité, je les recommande pour des chien qui ne sont pas en sous-poids.
Confio neste produto para a saúde do meu cão. Já era utilizador da mesma gama "Junior" e recomendo.
Muy buen producto, a mi perra le encanta. Lo considero muy completo para la salud del perro
A minha cadela desde pequenina que come ração Royal Canin, tem um pêlo muito bonito e adora a ração.
Excellent rapport qualité/prix. Les délais sont strictement respectés. Produit de très grande qualité.
Le suivi est d'une conscience professionnelle exemplaire. Le mode d'achat est simple et rapide. Je commande depuis quelques années déjà chez Miscota et je n'ai jamais été déçu.
Bravo à toute l'équipe et bonne continuation.
Al di la del prodotto molto buono, ho trovato il servizio eccellente e conveniente. Lo ho suggerito anche agli amici.
Complimenti
Com royal até o pelo do rex fica mais brilhante e ele adora
Sou cliente fidilizada da Royal Canin, o Lord nao come qualquer outra marca desde que nasceu! Tentamos uma vez dar-lhe outra marca de veterinário, e ele nao aceitou! Adora Royal.
Ottimo prodoto. Il mio cane lo adora. Ottimo rapporto quantità costo. Spedizione veloce ed economica rispetto il peso dei prodotti
confio na marca para o crescimento mais equilibrado do meu animal, daí recomendo esta ração para qualquer cão de porte grande
Mon berger suisse adore! Je ne lui achète que ça depuis ses 1 an, je vais bientôt passer aux Adult 5+, toujours chez Royal Canin :) Super rapport qualité/prix sur ce site!
Ottimo prodotto!!! La mia boxerina lo adora!! Lo acquisterò sicuramente di nuovo...piccolo neo le dimensioni delle crocchette sono molto grosse
Il mio cane ne va matto!!! Solamente quando è arrivato il pacco, lo ha odorato per dieci minuti, leccandosi in continuazione i baffi!!! E ora che abbiamo iniziato a darglielo ci mette 10 secondi a pulire la ciotola!!! Ottimo prodotto!!
A mi labrador le encanta este pienso, a mi me gusta porq es bastante grande y así tiene que masticar un poco porq si no se lo traga sin masticar.
A mi perro le encanta y le funciona muy bien. Desde que lo probo ya no quiere otro, para mi una de las mejores marcas de piensos.
croquettes qui n'ont plus à se justifier: équilibrées, bonne tolérance. j'en suis satisfait depuis plus de 10 ans.
Ottimo prodotto costo giusto, non è il primo acquisto che faccio e ne rifarò altri, sono soddisfatto dei tempi di consegna ed altro.............

I miei cani adorano questi croccantini ed io ho risparmiato pur non rinunciando alla qualità! Ottimo, continuerò ad acquistare on Line su questo sito.
Cet aliment convient parfaitement à mon chien que je nourris avec les produits Royal Canin depuis sa naissance en les adaptant à son âge et son poids.
Livraison rapide et conforme à la commande. Colis en bon état.
Un seul regret : ne pas pouvoir régler par chèque bancaire sans frais, quitte à ne pas recevoir la marchandise avant que la provision du chèque soit vérifiée.
très contente des nouvelles croquettes de ma chienne!! elle lui convienne parfaitement !! c'est une croisée doberman de 35kg
Todo muy bien, grandes marcas y de confianza, el precio sin comparación y rapidez en el envío. Muy recomendable
Excellente nourriture, adaptée. Pour ma part, livraison un peu longue. Mais satisfaite malgré tout.
très contant du produit a part la petite souris que j'avais commander et que je n'es pas reçu.
le livreur plutôt antipathique .
LO RIPRENDERO' SICURAMENTE..CONSIGLIATISSIMO..NON E' IL MIO PRIMO ACQUISTO DI CIBO PER IL MIO CANE E CONTINUERO' A FARLO SU MISCOTA........
Ottimo prodotto a costo competitivo.
Attendo informazioni sulla confezione di maggior peso.
Puntuale ed efficace il rapporto con il cliente.
Tutto eccellente!!!! Merce arrivata come richiesto,tempi celeri di consegna
E' già la seconda volta che ordino cibo secco per il mio cane e continuerò certamente a farlo!
Excellente qualité des croquettes quand à la livraison rapide et le colis est intact. très satisfaite
Croquettes habituelles de ma chienne. Elle les adorent. Livraison rapide, transporteurs GLS très compétents.
j ai reçu trés rapidement ma commande je suis trés satisfaite je repasserais commande sans aucun doute.
Le produit et le site sont excellents... dommage de tomber sur un livreur exécrable et incompétent !
Excellent product but expensive. You seem to pay for the food as well as the anual Royal Canin calendar that only the veterinary surgeries get their hands on.
Desde que descubri miscota estoy encantada el servicio es rápido y la verdad q tienen muy buenos precios con respecto con otras
El servicio muy bueno y rápido. En cuanto a los precios después de comparar mucho la mejor empresa calidad - precio. Muy contenta, gracias por todo.
Todo bien,el envio muy rapido.Yackie muy contento con su saco.Si todo sigue asi mi intencion es seguir confiando en miscota.
Todo perfecto y muy rápido!!Producto de muy buena calidad y a un precio muy recomendable. El envío fue muy rápido y además sin gastos de envío.
Es un pienso de calidad que además no experimenta con animales, lo cual es muy importante para mi a la hora de elegirlo. Y a Anuk le encanta.
El producto es muy bueno y la calidad del servicio tambien, con gran rapidez en la fecha de entrega y a buen precio
El pedido perfecto en tiempo y sin problemas, el pienso bien, con buena fecha de caducidad. Saludos.
El pedido perfecto en tiempo y sin problemas, el pienso bien, con buena fecha de caducidad y muy buen precio. Saludos.
Todo perfecto y muy rápido me llego antes del día indicado.
Pienso de excelente calidad. A mi perro no le sienta bien ningún pienso excepto este y además le gusta mucho!!
Es el producto mas común y que mas uso! La calidad es buena y os lo recomiendo para casi cualquier perro, ya que la mayoría de son adultos de tamañano maxi.
Buena elección para mi!